Ducklings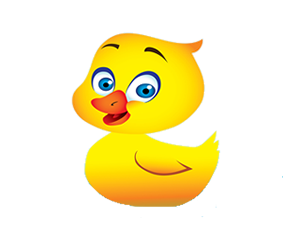 5 months to 2 years
Our Duckling room caters for children from ages 5 months to 2 years of age with a maximum of 12 children. NLC complies with regulations of child to staff ratios of 1 educator to 4 children. The room consist of 3 Diploma Qualified Educators each day, as well as their own breaks and planning cover.
Consistency of educators employed in each room is very important as it helps children settle and build nurturing relationships between children and their Educator's. With the use of a fortnightly roster we aim to have an Educator from each room present in the morning and the afternoon available for families.
Our Duckling room is fitted with the facilities to cater to children's need for sleep/rest, meals and bottles. We provide all nappies and included is morning tea, lunch, and afternoon tea. Please note: Baby formula (specific milk) must be provided by Parents/Guardians. The room has the capability to cater for different sleeping requirements by providing a tranquil environment in our separate nursery (sleep room).
Our room comprises of quality resources that assist all developmental levels, fine and gross motor skills for children aged from 5 months to 2 years.
Children have the choice to play in quiet areas, or in a group environment in our well designed play spaces, supporting messy, noisy, water play or home corner for social interaction, language development etc. The program is an emerging curriculum planned to encourage open ended activities which extend on the children's current interests and ideas. We encourage parent input into our program, as we find it enables us to create a play spaces/environment that is reflective of each child's interests.
We aim to create a program that encourages every child's participation and meaningful engagement within our community and surrounds. Educators will organise regular excursions to the Library, Local shops and businesses as well as to some of our beautiful local parks.